If you're looking for mother and daughter matching hairstyles to try out this season, you've come to the right place! In this guide, we'll provide you with all the information you need to make a decision about what style is right for you. So whether it's Mother's Day or just a regular day, don't miss out on these amazing hairstyles!
Try a trendy new mother-daughter hairstyle this season
It's a good way to show how strong your relationship is, and can be a lot of fun trying out different looks.
Ponytail style
You can go to the park or go to a party wearing this look. If you want your hair not to fall down, put it up in a high ponytail and use one of those elastic bands. You can also add some curl or wave to your hair for more volume and texture. For a special touch, try using the same color hair tie as your daughter!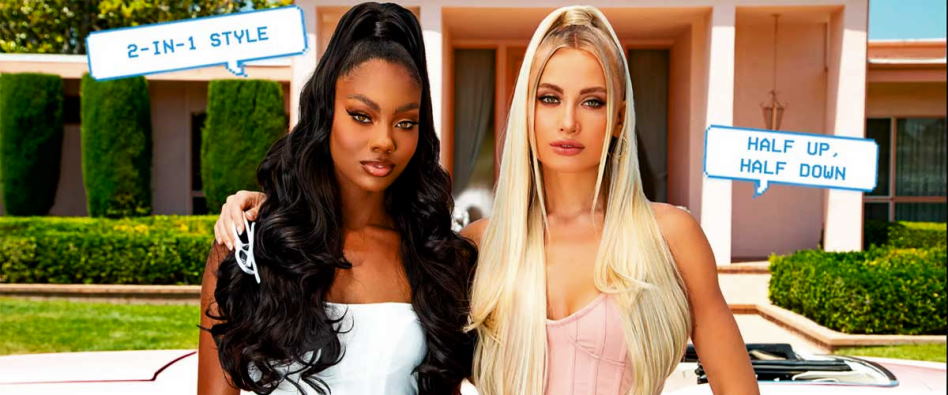 Half-up, half-down style
To get this cool and fun look, part your hair down the middle. It's perfect for showing off daughter's personality when she wants to be more daring! Then, take a small section of hair from each side and tie them back with a hair tie or barrette. Leave the rest of your hair down, and you're done!
Buns style
One of the most popular mother-daughter hairstyles to try together is to put their hair up in buns! You can either do identical buns or you can have one bun on top and one ponytail. This style is perfect for hot summer days or when you want to show off your necklaces.
To get this look, start by spraying your hair with a heat protectant. Curl your hair or leave it straight, depending on what look you're going for. Once you're ready, put your hair up in a high bun and secure it with bobby pins or tying yourself together using an elastic band. If you're doing two buns, make sure they're symmetrical! Finally, spray your buns with hairspray to keep them in place all day.
This style is perfect for busy mornings when you're trying to get out the door quickly. It's also a great option if you have thin or fine hair, since buns give your hair some extra volume. If your hair is thicker, try putting it up in a ponytail before making your bun. This will help keep your bun from getting too heavy and falling out during the day.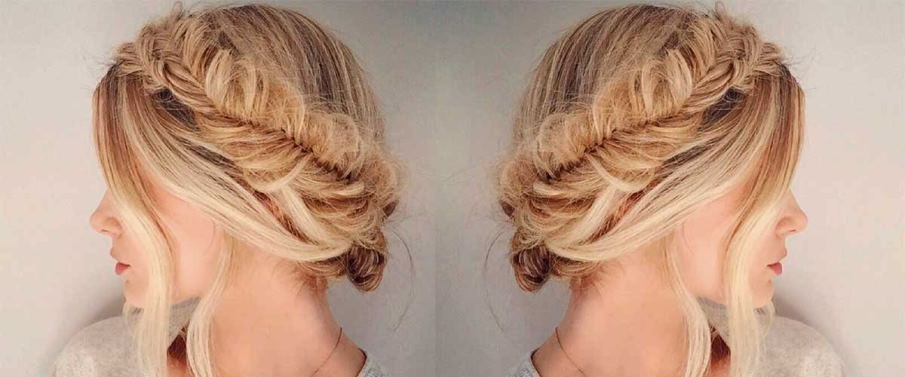 Braids style
Braids are an easy and stylish way to have your hair out of sight. They're also perfect for days when you need something more low-key, but still polished! In addition to the basic braid styles, there are many different types of braids that can be found. You might want something simple and elegant or prefer more adventurous designs with colors!
French braid pigtails
This is one of the most popular hairstyles for daughters and mothers. It looks chic and it's a good way to keep your hair out of your face. You can wear it to casual and formal occasions.
To create French braid pigtails, start by dividing your hair into two sections. Take a small section of hair from the outside of one of the sections and cross it over to the inside of the other section. Repeat this process until you reach the end of your hair, then secure each braid with an elastic band.
Braided headband
This is an easy hairstyle for daughters and mothers . You can do it in a few minutes. It looks good when you don't have a lot of time to get ready.
To do this style, braid your hair into a headband shape and secure it with a few bobby pins. Then, add a ribbon or bow to the top for a finishing touch. This style is also great for mothers who have shorter hair and want to wear their daughter's hair in an updo. Braid your daughter's hair into a headband shape and secure it with some bobby pins. Then, add a ribbon or bow to the top of her head.
This style is perfect for daughter and mother photo ops or special occasions like Mother's Day.
Side fishtail braid
Start by French braiding a small section of hair on either side of your head. Secure each braid with an elastic, then cross the two braids in the back of your head and secure them together with another elastic. Finally, take the end of one braid and wrap it around the other braid to create a fishtail effect.
Dutch braid pigtails
This is a great hairstyle for active girls, as it keeps the hair out of the face while still looking cute.
To get this look, simply divide the hair into two sections and Dutch braid each section. Then secure the braids with an elastic and you're done! If you're not familiar with the Dutch braid, it's basically a French braid that's braided backwards. So instead of bringing sections of hair over the top of the braid, you bring them under. This creates a nice, tight braid that doesn't loosen easily.
To make this hairstyle even more special, try matching your daughter's hair color with some fun clips or bows.
These are perfect mother-daughter hairstyles on mother's day or for any occasion, whether you're dressing up for a party or just want to add a little bit of flair to your everyday look.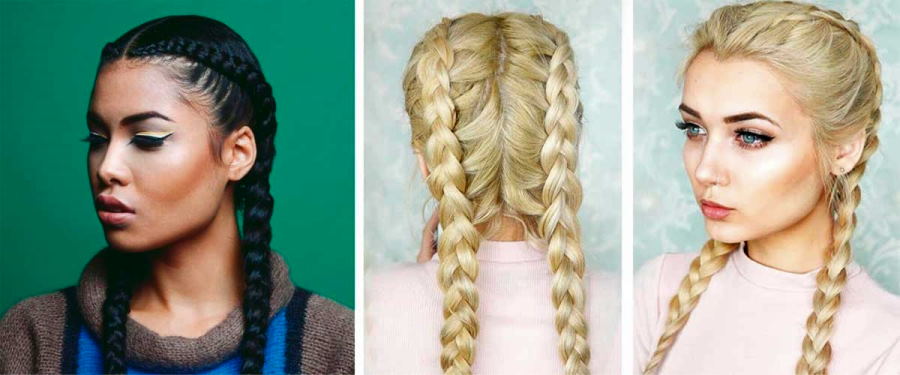 Try different hair colors to create a unique look
One of the best things about daughter and mother matching hairstyles is that you can have fun with different hair colors. If you and your daughter are both brunettes, try adding some highlights or lowlights to your hair. You can also experiment with different shades of blonde. If you're feeling really adventurous, you can even try out a new hair color altogether. Just make sure that the color you choose looks good with your skin tone.
Another great way to create a unique look is by trying out various hairstyles. If you usually wear your hair down, try putting it up in a ponytail or bun. You can also try different hair accessories, like bandeaus and ear clips. This can help you express your individuality and stand out from the rest.
Have fun with your hairstyles and enjoy spending time together!
And don't forget to take some pictures so you can look back on your daughter and mother matching hairstyles later. So, don't wait! Grab your daughter and head to the salon!